Please READ!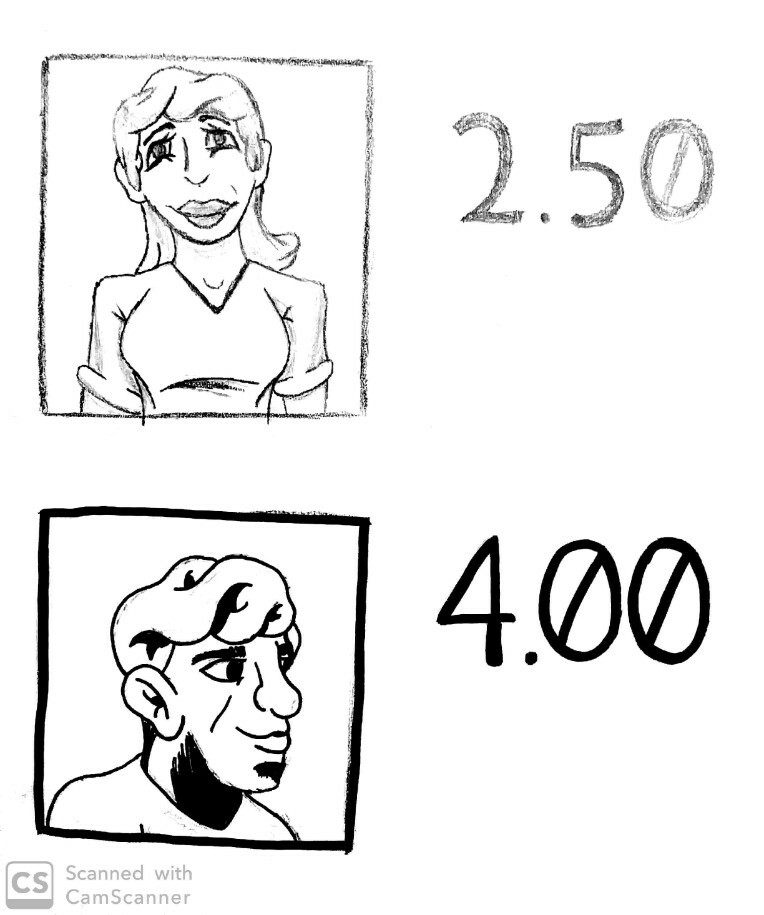 So this is how this will work, starting today I'll be doing pencil/ink sketch commissions of any profile picture for anyone here on this site. The picture here is an example of types of profile pictures I can do. Now despite them being bland, these are just characters I made up on the spot, but with any of your profiles, I can draw:
- Your Characters
- Your Avatar
In shaded and lighted sketches in Comic/Cartoon styles.
Do's
- any of your Characters
- portrait of yourself (Comic or Cartoon)
Don'ts
- NO Stolen Characters
- NO nsfw
Since this is my first commission sheet, this here is an experiment on what I'll be doing. So don't expect this to be a permanent commission sheet, as in the future, it will update to more options.
For those interested, just DM here and we'll discuss what you want.
Payments:
Paypal